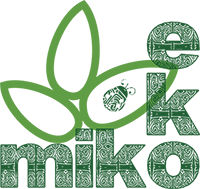 What makes the candles so unique is that no other candle on the market is as sustainable from head-to-toe as the EkoMiko candle. Repurposed, organic, sexy, thoughtful and fun- up to 50hrs of pure guiltless delight all benefiting Foundation EkoMiko. Read about all the elements that brought our candle rave reviews all across the media and check out EkoMiko's "Give BACK and You Shall Receive" and refill your candle for a discounted price.
Two Beautiful Scents
EkoMiko Candles
2 products
The PLANET is like a LOVER, it wants you to give and it wants you to take, so be generous, she'll spoil you in return. These candles will too…as your purchase will benefit EkoMiko, a not-for-profit environmental foundation
Buy and Find out More...